The private 5G testbed is a university wide private 5G network that is running stable and all times. This network can be utilized for application testing and interworking of 5G and other systems. There is enough coverage in the testsite to connect multiple EVs as well as multiple charging stations as well as multiple EMS. It can be expanded to other sites as well. The testbed uses a Nokia Radio Access Network and the GeniusCore as technology foundation for the mobile network. The testbed is operated by CampusGenius and has ~ 100 USB-C CPEs for connecting any device.
Municipal Hospital Dresden-Friedrichstadt
In the municipal hospital Dresden-Friedrichstadt a testbed combining multiple interconnected energy-system components will be established. A 438 kWh battery storage, up to 24 charging points and a to-be-built photovoltaic plant serve as testbed for real-time and demand-oriented battery operation. The accompanying energy management system will serve as platform to test optimal operating modes depending on electric power generated by PV and energy required in the testbed in combination with peak load smoothing. Thus guidelines for cost efficient use of storage capacities, battery conservation and on-demand EV-charging will be established.
As part of the funding project, a test field consisting of two bidirectional DC wall boxes with four charging points is being built in the underground car park of the SachsenEnergie Center in Dresden. This will allow up to four bidirectional electric vehicles with a total charging capacity of up to 100 kW to be charged and discharged. In the system, the SachsenEnergie Center serves both as a consumer and as a generator by integrating the PV system into the energy management system. In the DymoBat research project, the test field serves to test the remote functionalities for bidirectional charging via the communication paths of the charging device to the technical backend and further to the provider of the backend. Furthermore, the billing algorithms for bidirectional charging are to be developed for charging point operators.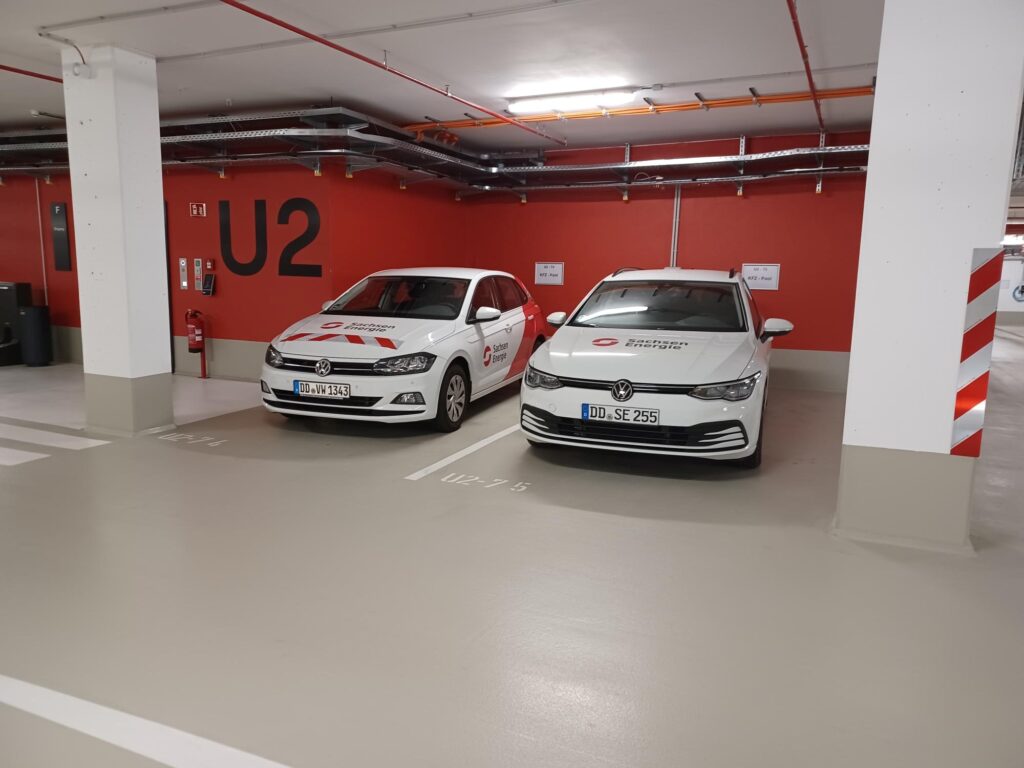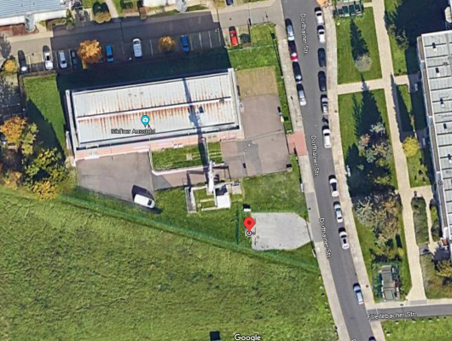 As part of the "DymoBat" project, Comfort Charge provides a test set consisting of a 50 kW bidirectional charging point. This charging point is located on the premises of Deutsche Telekom at Dorfhainer Str. 43 in Dresden and is powered by SachsenNetze. The goal is to examine the technical conditions for the deployment of fast charging stations in areas with limited grid capacity and to test the communication of data contents during charging processes between the vehicle and the public network.
SAP has at its headquarter in Walldorf with 6 car parks including a number of charging stations in each of it. In Car Park P19 at SAP Walldorf we have our testbed which we use for research and development. We have different wall boxes from different suppliers. All of these are AC Wall boxes and are freely accessible for our employees. These charge points are connected to our SAP E-Mobility solution. This helps us to track, control and optimize our car fleet.